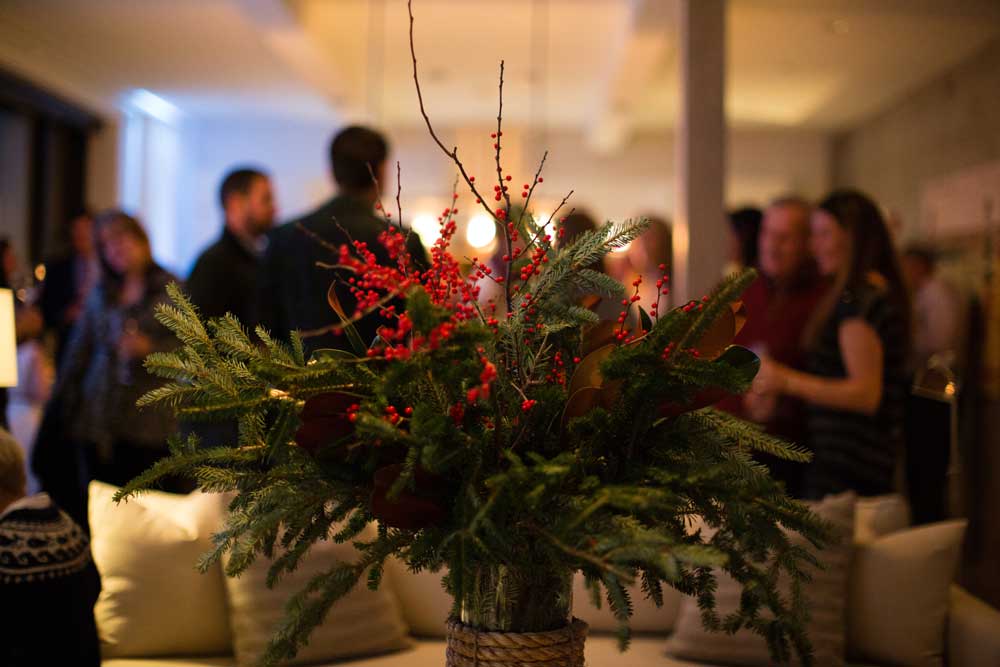 11 Dec

KICKING OFF THE HOLIDAYS

This past Tuesday David M. Handy Events and White Elephant co-hosted a holiday party to kick off the season at the Loft at 32 Main Street. This beautifully newly renovated space overlooks Main Street in downtown Nantucket setting the scene for this wonderful holiday gathering. Guests were welcomed with a warm fire, wonderful bubbles from Moet and tasty bites that were prepared by the chef from the White Elephant.The team at David M. Handy Events created lush holiday arrangements by incorporating fir, spruce, magnolia leafs and off course crimson berries which filled rope wrapped vases that's were designed and produced within the David M. Handy Events design team. This whole look was completed with flickering votive candles throughout the space that added a beautiful glow

The Loft at 32 Main Street is a perfect setting to host companies gatherings, holiday parties or event just a weekend getaway, I highly recommend checking out this one of a kind spot on Nantucket.

A big thank you to Runaway Bride for capturing so many wonderful detail shots throughout the night. Take a look at the portfolio from Runaway Bride by visiting their website.